Internet Marketing Workshops:
How to Build and Maintain a
Web Site Using WordPress Video Series!
Fellow Entrepreneur,
If you're looking for step-by-step instructions on creating a website using WordPress, this WordPress Video Series will save you a lot of time and money.
I recently held a two-day Internet Marketing Workshop, Website Design Mastery Weekend, where I showed a small group of small business owners how to create a web site and blog using WordPress.
It was a step-by-step presentation where I answered all of their questions.
As a result of the LIVE workshop, I promised the group I would put together instructional videos that they could refer back to over and over again, as if I were there still teaching.
It took me a while to do it, but the result is amazing.
I have used my vast years of web design experience and encapsulated it into 39 videos that take you step-by-step and shows you how to create a self-hosted wordpress professional looking web site that ranks high on the search engines.
There is nothing out there that compares to these instructional videos because it's not just "how-to" create the web site, it's also why you should do some of the things I cover, and when it's the best time to do it.
Here's what you'll discover when you get access to this WordPress Video Series:
How to design a web site from scratch using WordPress
Step-by-step instructions for beginners, intermediate and advanced users
How to choose the best hosting plan for your web site (getting the most bang for your buck)
How to install WordPress on your private hosting account
The number one way to rank your WordPress site higher on Google
Design elements that will sell more of your products or services
What's a widget and how do you use it to enhance your WordPress web site
The three main plugins that help you sell more
How to ad, edit and delete pages
How to add, edit and delete posts
How to add, edit and delete images
How to add, edit and delete videos
The easiest plugins to use that automatically adds audio and video to your WordPress site
Which is best WordPress.com or WordPress.org (Using the wrong one will limit your success)
How to add ecommerce to your web site
The fastest method to drive traffic to your new web site
How to integrate an email marketing system to your web site
How to capture prospective customer's name and email address (legally and ethically)
How to automate web site sales for your products and services
The special tool that helps you optimize your web site for the search engines
The main way to get your web site ranking on the first page of Google, so that people can find you
How to get your web site looking great on Desktops, laptops, tablets and smart phones
…and much more
The Internet Marketing Workshop is a step-by-step wordpress training that will show you everything you need to know to create a professional web site. A web site that you can be proud of and that will inform, educate or sell to your prospective customer.
This WordPress Video Series is perfect for you if:
You want to design a web site for your business
You want your staff to design and maintain a web site for your business
You want to learn how to build web sites to offer as a service
You want to build a web site to sell products or services
You want to know how to create a profitable lead capture strategy for your business
You want to promote affiliate products
You want to create a self-hosted blog to make money online
You want to start an online business
At the end of the video series, you will have the knowledge of building a fully working web site using WordPress. You can use the site as an online brochure, or with fully functional eCommerce functionality.
Here's a sample video from all of the videos you'll get immediate access to as soon as you order: (Press Play)
Here's what some of the workshop attendees said about the Website Design Mastery Weekend:
I entered this workshop with absolutely no knowledge of building a web site and I found this workshop very informative and easy to follow.
Ginger Chesire

Edison and Aida's expertise, ability and willingness to share information was very useful in helping me design my company's website.
Maria Shust

It was an excellent workshop. The information that was obtained was invaluable. The speaker, Edison Guzman, had the patience to help everyone with their questions. With a class that had people with different levels of understanding, he did a masterful job of keeping the class on track and focused.
Joseph Tomanelli
Now, for a limited time, you can click the big yellow button below and get full access to my video series of over-my-shoulders view of creating a website from scratch with this WordPress Video Series. I've priced this video series at an amount that anyone wanting to create a web site, will be able to fit into their budget. Including you.
For a limited time, you can access all 39 40 videos
and start building your web site for only: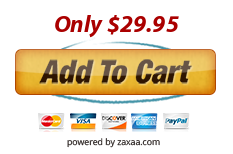 (The regular price of $47 will take effect soon.)
Now, is the time to start building your web site easily and step-by-step. I left nothing out of the training. As a matter of fact, once you get access to the instructional videos, you'll also get access to my Website Design Checklist. This special tool is the same exact tool we use to ensure that all of our clients' web sites are custom designed for maximum ranking on the search engines.
In addition to all of the videos you'll get access to today, you'll also get my special list of resources only available to clients and special workshop attendees. They paid hundreds to get access to these resources. You're getting full access to it all for a fraction of the cost.
I believe that this is by far the best WordPress training, that I am going to give you an unconditional 30 day money back guarantee. Get access to the videos right now, and if you feel that you want your money back for whatever reason, I'll gladly refund your money.
I look forward to having you join us today. Click the "Add To cart" yellow button above to get started now.