Discover How You Can Easily Create a Profitable
Facebook Advertising Campaign In 1 Day Or Less
Dear Business Owner,
I spent $678.58 in facebook advertising over a three week period, to promote a live course that sold out at 20 attendees and made the non-profit organization $5,980. It's not millions of dollars, but that's almost ten times the return on investment (ROI). So, can you imagine spending $6,000 and getting $60,000 back?
The best part… it took me less than an hour to create a winning campaign.
If you'd like to discover how you too can reduce your advertising budget, while increasing your ROI using social media like Facebook, you need to attend my upcoming workshop.
When you attend this live Facebook advertising workshop, you'll discover amazingly simple ways to generate qualified leads and sales on a daily basis, while increasing your net return.

You'll discover everything you need to know to get better leads, increase sales, and stop wasting time "liking", "sharing", and "commenting" on other people's posts (unless you're into that sort of thing).
This Full Day Facebook Advertising Workshop
Will be Held on Saturday, November 7, 2015
from 9am to 4pm.
When  you need more customers, you need to attend this facebook advertising  workshop.
This is what will be covered at this facebook advertising workshop:
How to find people on facebook that are eager to buy what you're selling.
How to create the most profitable facebook advertising plan for your business.
How to avoid the top 10 facebook advertising mistakes.
The time-saving tools to use to get the most targeted audience, quickly and easily.
How to get customers excited enough to spread your message.
3 simple steps to creating profitable facebook ad campaigns.
6 things you must know about facebook advertising retargeting campaigns
The one thing you must never do that can get your page banned from facebook.
How to solve the greatest advertising problem of all time, that can get your facebook ad declined and account suspended.
One simple tip to get people to easily Know, Like and Trust you, so that they'll buy from you.
How to use proven, time-tested ad strategies to get maximum traffic to your web site, even with a small budget.
The tested and proven, most profitable ad style for your ad campaign.
Boost vs Power Ads…which is most profitable?
What to do when your ads don't work. (Hint: You don't stop running them)
How to avoid the one thing more important than mass traffic, that can destroy your ad budget.
When to advertise on facebook. (It's different on weekdays, than weekends. This will save you a bundle)
How to adjust your ad budget according to your industry's business cycle.
and many other Facebook advertising strategies.
When you attend this  facebook advertising workshop, I'll answer all of your facebook and social media marketing questions so that you come away with an exact plan to generate leads and sell more products and services every day.
You'll get the right tools, resources and knowledge necessary to start immediately generating more leads, selling more products, and increasing company revenues using the power of facebook and Social Media Marketing.
As an advocate for the growth of small business owners like yourself, I want you to attend Risk-Free. Therefore…
You Will Walk Away From this Workshop
with a Facebook Advertising Plan or
I'll Gladly Refund Your Tuition.
I've tested and implemented the facebook advertising strategies you will discover in this workshop, and will share my findings. You will have all your questions answered, and you will experience one of the most productive workshops you've ever attended.
Who benefits most from this Facebook Advertising workshop?
Business owners that are advertising on facebook and want better results.
Business owners who want to generate leads and sales faster and easier.
Business owners using PPC but not getting desired results.
Business owners that want to get the most out of their advertising budget.
Business owners with an advertising budget to devote to growing their business.
Business owners who want to enhance their traditional media with new media.
Seating is limited in this LIVE workshop, so you need to register today.
(Register now and save.
Price increases to $125 on 10-30-15)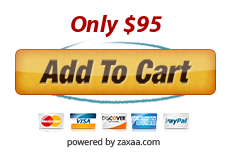 You'll receive your receipt as confirmation
immediately after the registration process.
You can spend $5,000 in advertising your product or service with $0 return and wonder why it's not working, or you can register now and ensure that every dollar you spend gets you two.
I look forward to showing you what I've showed others that are now benefiting from these facebook advertising strategies.
Sincerely,
Edison Guzman
PS: I am limiting this facebook advertising workshop to a small group of business owners so that I can ensure that I answer all questions and address your every need. Register now before class fills, and you miss out.