Marketing Your Business Has Changed…
Just a few short years ago, business owners could rely on local Yellow Page, newspaper, radio, or cable advertising to drive new leads and clients through their doors. If the business owner offered a valuable product or service and treated their customers with respect, their business would grow.
Those days no longer exist.
Today, business owners are forced to navigate dozens of different channels to both acquire and communicate with new customers and existing customers, and needless to say…
…it's not easy.
Today, business owners need to be skilled at online marketing strategies and be able to:
Leverage digital media channels such as Facebook, Google, Twitter and YouTube to acquire new customers and clients
Create conversion funnels that easily convert prospective customers into leads, leads into paying customers and existing customers into legions of die hard customers
Establish a valuable content marketing strategy that enhances brand authority and generates free, organic traffic to your web site
Build quality email subscriber lists
Engage with customers via social channels such as Facebook, LinkedIn and Twitter to grow your brand's reach and credibility
Optimize search networks like Google, Bing, Yelp, and other local directories so that your brand can be found locally, nationally and world-wide
Track and measure all key tracking metrics, so that marketing decisions can be based on data analyses and NOT hunches
Run split-tests that improve conversion rates and reduce acquisition costs over time
By the end of this program, you'll possess all of these skills, and so much more.
Become better at marketing than your competition by mastering the 8 Critical Core Disciplines of Online Marketing.
Content marketing
Email marketing
Ad testing, tracking, tweaking and optimizing
Search marketing
Customer acquisition
Social media
Data and analytics
Sales and conversion funnels
Program Breakdown
Who should attend this program? (March 16, 2017)
If you are a small business owner with a limited advertising budget looking to get an edge in an increasingly crowded marketplace…then yes, you should.
If you are  using traditional marketing strategies and are looking to get up-to-speed on the newest trends that work online…then yes, you should register.
If you are a startup founder looking for strategies to acquire customers and clients without being forced to raise money from outside investors…then yes, this is for you.
If you are an agency owner looking to expand your service offerings…then yes, this is for you.
If you are a student hoping to land a great job helping small business owners…then yes, register now.
If you are a small business owner who barely has time to check the mail and sign the checks…then NO! (But you should have someone on your team go through this course, because you, more than anyone else, needs this information…)
This program will be held online via webinar from January 19, 2017 to March 16, 2017.
Time: 6pm to 7:30pm.
Tuition is $399.
Click below by January 13th, to register at our
early registration, discounted rate: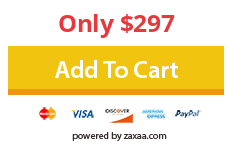 Space is very limited, so register today.